Back Attack Pack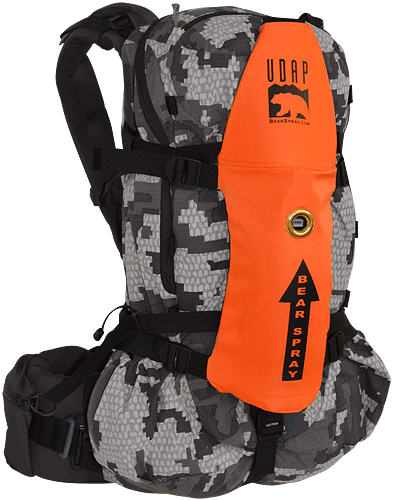 Protect your backside! UDAP offers the first revolutionary change in bear spray delivery in 20-years! The Back Attack Pack™.
Being prepared in bear country can be the difference between life and death. And now, you can stay safer than ever before!
UDAP Bear Spray's Back Attack Pack™ allows you to protect yourself from unexpected charges from behind, AND even when you're pinned on the ground. Yes, you still have a line of defense!
Produced by a grizzly bear attack survivor, this product is a must-have. To be used in addition with UDAP bear sprays as a backup only.
HOW TO ACTIVATE
Step 1: Pull downward on the orange shoulder strap cover to expose the spray-release ball.

Step 2: To engage the bear spray, pull the spray-release ball at desired increments or for continuous fog.