Backpacking is something that millions of people all over the world enjoy. Some go backpacking for the enjoyment of nature and the ability to get out and hike on a beautiful trail. Others go backpacking for the sport of it and the ability to get in great shape. Whatever the reason, backpacking is a popular and healthy recreational activity that promotes health and encourages a respect for nature. Enjoying a hike can be done in various types of terrains and areas. It is important to have the proper backpacking equipment as well as the knowledge to navigate the area.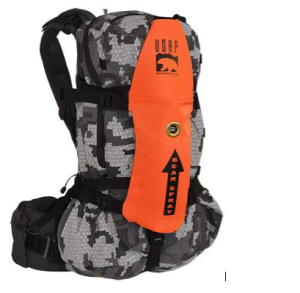 Things Needed For Safe Backpacking
In order to backpack safely, it's important to have the right equipment and even the right people surrounding you. If you are new to backpacking, it is recommended to have a partner to go along with you. Sometimes, there are group hiking trips so that it can be safer for everyone involved. Having a partner that is trusted or a group of hikers to go with can ensure a safer backpacking adventure. People going backpacking for the first time often find there are some things they weren't expecting and having someone with knowledge along for the trip can be a huge help.

Once a partner or group is picked, the next step is to pick a destination. Choosing a destination can be based on factors that are important to everyone hiking. For those that are interested in certain types of terrains, there are guidebooks and magazines that can suggest various trails and give a description of the terrain. For those that are more experienced, it may be possible to choose a more challenging terrain to hike. For beginners, it is important to choose a terrain that is forgiving enough yet still carries the ability to give a challenging and fun experience. Guidebooks and magazines often have detailed reviews of hiking trails and even have maps of the entire trail. It is recommended to have a map of the hiking trail to take on a backpacking trip just in case.
When choosing a destination, it is imperative to choose one that can be hiked safely in a certain amount of time. Inexperienced backpackers may want to go on a shorter trip, typically less than ten miles. More experienced backpackers may choose to hike for several days, and there should be a plan to stop and relax along the way. It's important to have all of the necessary supplies regardless of how long you plan on staying.
If you are expecting bad weather on the way, pack accordingly. Carry raincoats, rain boots, warm clothes, and other essentials to remain protected in the harsh climate. Regular backpackers and hikers also have the option of investing in a quality portable weather station (get more information about such devices here), especially when you are going on a longer hike. Being prepared for any kind of situation you may encounter could be a way to survive in the woods and get the complete experience of hiking. Furthermore, planning ahead is the key to having a successful backpacking trip.
Supplies needed for the trip should be chosen carefully. It is important to pack enough water for the trip and calculate how much water will be needed for the planned amount of time. A map should be brought along of the hiking trail and kept in a protective cover in case of bad weather. A compass is always a handy tool to have as well. Other supplies to bring are: sun protection, flashlights, matches, first aid kits, lighters, a tent, and food. It is recommended to pack all the supplies into the backpack and practice hiking around with the weight of the full pack. This will ensure that you will have enough strength to hike with the backpack and have a successful trip.