Bow hunting is an historic activity that has been crucial to the development and survival of the human species. It has endured to be a well-respected sport in our society. If you are interested in becoming a bow hunter and unsure of where to start, this article will offer you beginner's tips on equipment, licensure, and hunting procedures.
Legal Procedures

The most important part of hunting is doing so legally. Hunting licenses are issued on a state by state basis, so you will most likely need to contact your state's Department of Game. Once you have your hunting license, you need to look up when and where you are allowed to hunt, and how much you are allowed to kill, all of which are strictly regulated.
Choosing Your Equipment

Once you've taken care of your legalities, you can move on to actually hunting. There are two basic types of bow: the compound bow and the long or recurve bow. Long and recurve bows are more primitive, while compound bows are more modern and utilize pulleys to minimize the strength you need to draw back the string.
Compound bows are better for beginners since it's easier to pull and hold the string on a compound. All bows are rated with a draw weight, so you need a good idea of your own strength and what you can handle when purchasing a bow.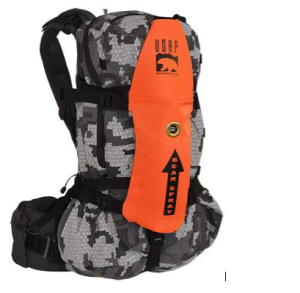 Scouting a Location

Deer are the primary target for most bow hunters. Many hunters scope out the area they plan to hunt for weeks in advance in order to find spots that are highly trafficked by deer. Once you have decided on a spot, you may want to invest in a tree stand. Tree stands give you a better vantage point of your surroundings, camouflage you from potential game, and make long periods of stillness more comfortable.
Safety and Field Dressing

You'll also need to bring materials to navigate the forest and to clean and transport the deer. A flashlight and a map or compass are absolutely necessary when hunting in forested areas, solely for your own personal safety. You'll also need materials to field dress your deer. Without field dressing, it's possible that the deer meat will spoil due to its body temperature remaining high. Field dressing involves making a long incision down the deer's belly, from the sternum to the pelvic area. You want to cut through the flesh but not harm the internal organs, which you will need to remove before transporting the deer. Once the carcass is dressed, use a long rope to haul it back.
This is a very basic overview of bow hunting. If you are serious about becoming a bow hunter, visit your local sporting goods or outdoor store and talk to an expert about your specific needs. For all of your Bear Spray needs please visit UDAP.com today!