Hiking is a fun past time that brings out the most adventurous at heart who wish to experience complete nature submersion, as well as physical challenges that promote a healthy lifestyle. While it may be tempting to just take off into nature, there are some important tips that can help you enjoy your time hiking even more. With some attention to some key details, you can be sure to have a fun and safe hike.
Plan Ahead
Hiking is something that like the boy scouts, you need to be prepared for. Research what each trail consists of before venturing down it, so that you know what you are up against, and are able to bring the proper equipment, according to the Grand Canyon National Park Service. Plenty of water is essential for any hike. It is also important to bring energy boosting snacks. An extra supply is also a good idea, in case of an emergency. One should also be aware of the weather, and make sure to dress appropriately and wear sunscreen. When venturing out on a hike, use the buddy system and to try not to hike alone. Hats, UDAP Bear Spray Backpack, non-cotton clothing, bandanas, ID, healthcare cared, and credit card, and a first aid kit with a fire starting mechanism are useful tools to have when embarking on a long hike. You may want to check out an initial responders kit to get everything required for your hike so you can be rest assured you have the supplies needed in case anything were to happen.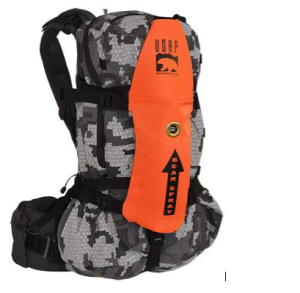 Leave No Trace
When you are enjoying nature, and the unspoiled natural environment you are in, it is important to leave the environment in the condition in which you found it, according to Alexander Davies of Discovery News. With the exception of picking up human waste and litter left behind by former hikers, it is best to leave the natural habitat as it is. If rock piles are discovered, you should leave them be. You should not carve out new trails, or destroy living matter. You should not do anything that would cause the natural living organisms of the wild to experience any difficulties; causing them to become sick, or even die. This is to ensure that the cherished natural spaces remain in such a state for future generations to come. You must be respectful of nature, and do all that is possible to reduce their impact and footprint upon it. It is as beautiful as it is still because of its lack of human inhabitation.
Have the Proper Gear
In addition to the above-mentioned food, water, and clothing, you should be sure to carry a compass, pocketknife, and map. If the hike takes place where the weather gets cold, it is best to bring warm clothing. When camping overnight, it is key to have really great gear such as a UDAP Bear Spray, tent, camping pad, sleeping back, backpack, etc. These can aid in your survival, no matter how rough the conditions.
Many people go hiking for a specific purpose, whether it be photography, birdwatching, stargazing, or anything else wilderness-related. For such specific cases, it is necessary to keep in mind that the weather is going to play a big part in whether your adventure is successful or not. That is why many people carry gear such as weather stations or rain gauges with them to give them a warning of any incoming weather event. It is also important to carry protective gear with you if you already know how the weather is going to be and what kind of threats you should expect due to it (mosquitoes in humidity, bugs during the rain, predatory animals in dry summers, and so on).
Be Cognizant of Wild Animals
You may encounter a wild animal, or several during a hike, make sure that you are carrying your UDAP Bear Spray. Be sure to research the wild animals of the area that you are going to be hiking in, as well as studying these animals, and the ways in which you should interact when faced with such a confrontation. Be respectful of the animals and know which plants are edible, as well as which insects, spiders, and snakes are poisonous.
Having the best hiking equipment can aid in preparations for what is ahead. Protection from harmful forces is greater when the equipment used is of the highest quality.